The newest Long Term Support (LTS) version of the Ubuntu distro labelled Lucid Lynx was released earlier today. This release is packed with new packages and enhancements, making me keen to try it out. Not being brave enough to gamble with my current desktop machine running Karmic Koala I decided to download the .iso and play with it in a virtual machine first to give me a feel of what to expect.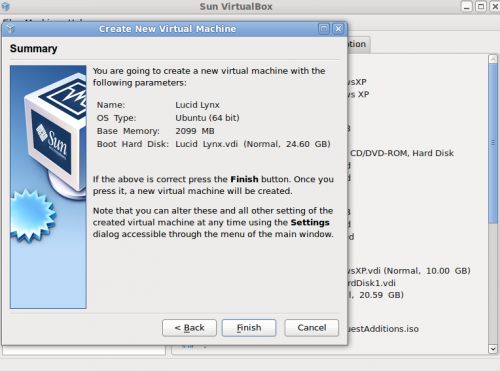 VM Setup In Virtual Box
To have a bit of a play first up I set up a virtual machine using VirtualBox with 2099MB Ram and a 25GB hard drive.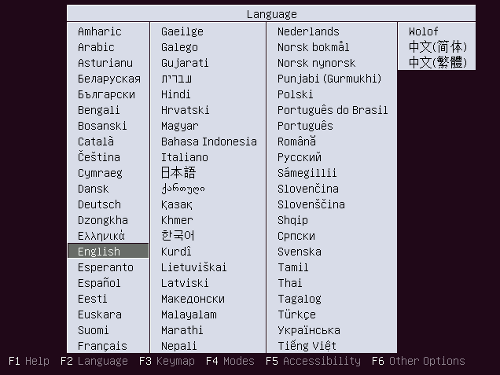 Lucid Lynx has apparently made alot of positive changes to the installation process, unfortunately though by force of habit I had down loaded the "alternate" install image.

Installing the system….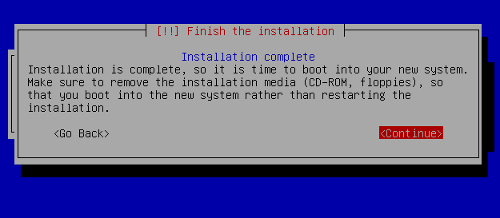 Having used the alternate install disc the install process was pretty uneventful and took a little over 40 minutes to complete. Although this would of probably been a bit quicker had I been installing the operating system on a physical machine rather than a virtual one.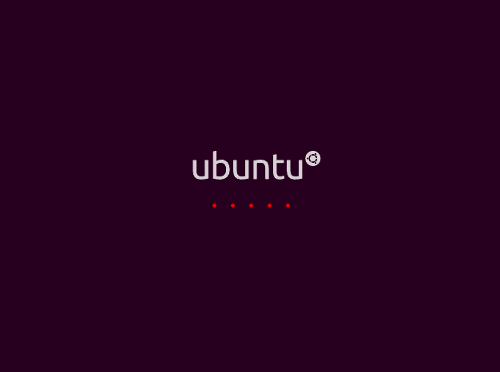 The new release has a new look boot screen, pretty plain and I am not a fan of the purple background but that is not where the major improvements lay. A lot of changes have been made to Lucid Lynx in order to speed things up. Timing the boot process from bios to login screen on my VM gave 19.48 seconds, I also had a a virtual machine running Karmic Koala to time which gave 40.03 second, which is an improvement of over 51%!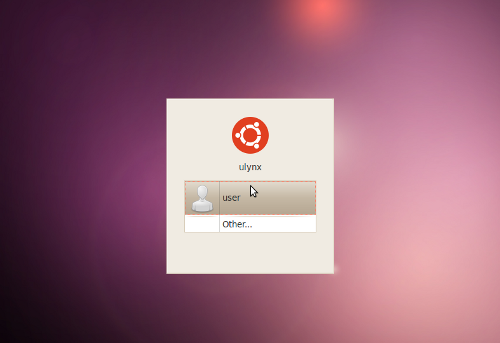 After booting we are brought to the login screen, its only marginally different to the Karmic Koala login. Personally I think it doesn't look as sharp in this release due to the theme having less contrast.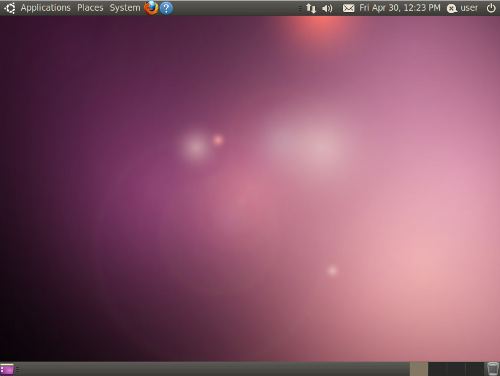 After logging in we are greeted by the new look theme named "Ambience", the old brown colour scheme is gone and replaced by purple. Ubuntu 10.04 also comes with another new theme named "Radiance" which is basically just a light coloured version of the Ambience theme.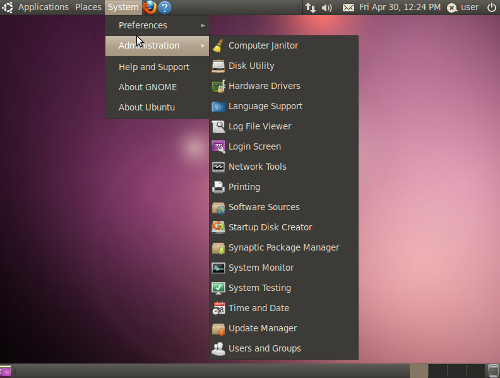 The administration menu is almost identical to 9.10 the only thing striking me as being slightly different is rename "USB Startup Creator" to just plain old "Startup Disk Creator".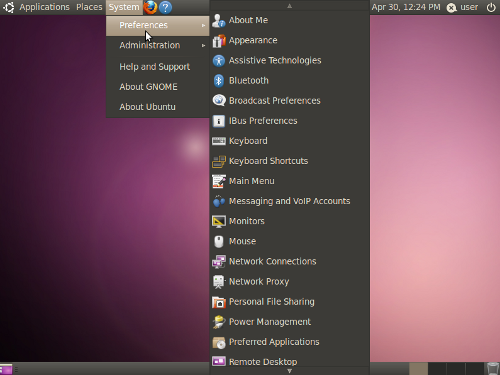 The preference menu like the administration menu is almost unchanged, except for new entries labelled "Messaging & VoIP Apllications", "Ubuntu One" and "Broadcast Preferences".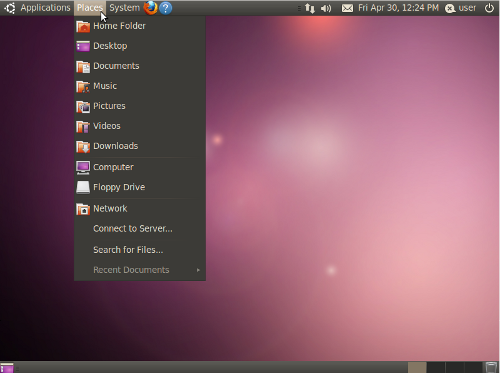 The places menu is unchanged.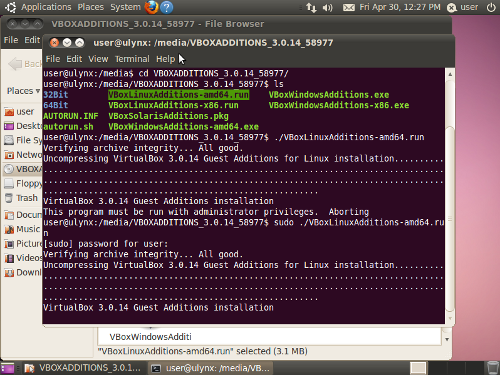 Installing the additions for Virtual Box, as you can see in the image the minimize / maximize / close button up the top of application windows have moved from the right side to the left.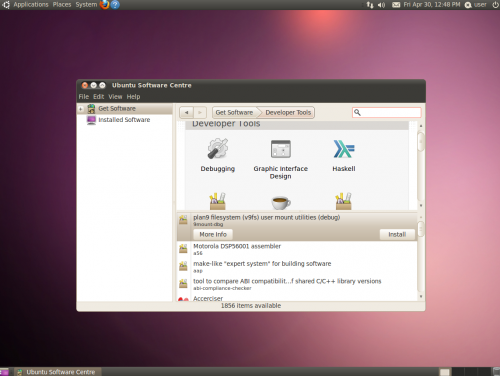 The software manager has under gone a very welcome make over, with software categories being further categorised  into sub categories. This makes life a lot easier when your looking for a particular application in one of the more populated categories. A new root category has also been added called fonts that covers all your typeface needs.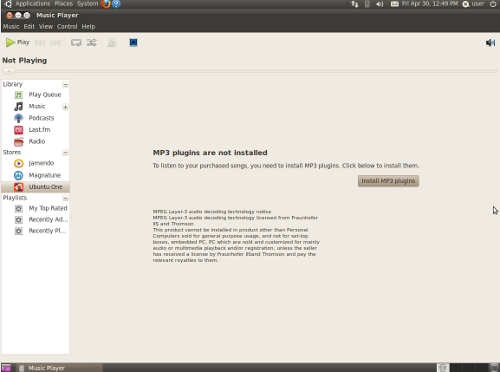 Like all the Ubuntu releases before it proprietary codecs etc are not installed with the base install due to licensing, copyright and patent issues that go against the Ubuntu Free Software Philosophy.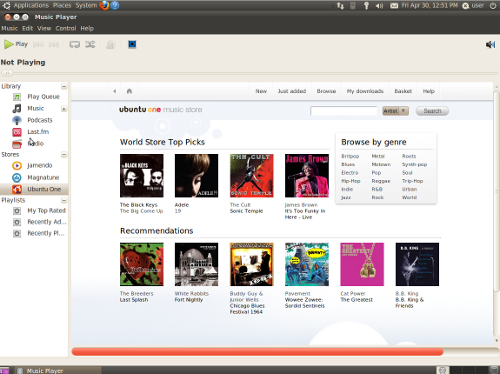 Rythm Box now contains a tab for the Ubuntu One Music Store, this is a new addition. The range at the moment is somewhat limited at present when compared to something like iTunes, and the appearance rather bland but nevertheless  a great feature which will only get better as it matures.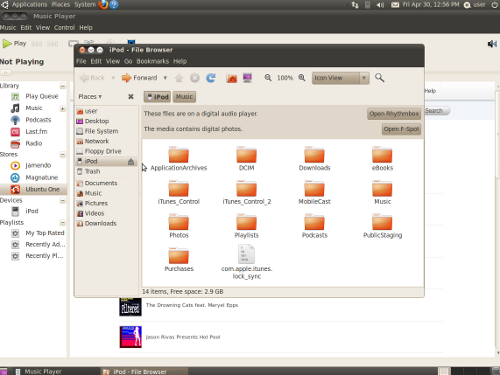 A lot of work has also been done on improving Ubuntu's handling of the iPhone and iPod touch, music can even be played in Rhythm Box from the device. Unfortunately though you cannot write music to the device so we are still stuck using that abomination iTunes to sync content for the time being.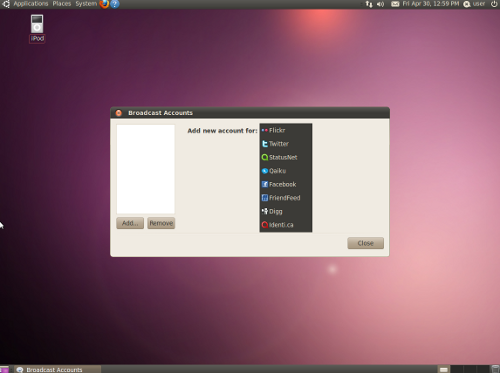 The new version of Gnome integrates social network into the desktop itself, just configure your account details and you can be tweeting or updating your facebook status directly from the desktop.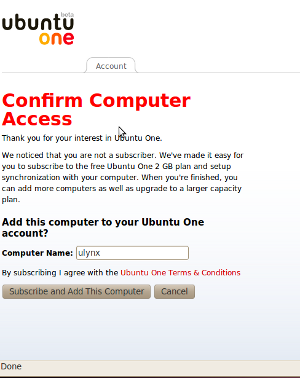 Lucid Lynx also brings inbuilt integration with the Ubuntu One cloud storage. Like the very popular Dropbox service this allows users 2Gb of storage space for free in the cloud  to store and share files etc.
Overall I was very impressed with the latest Ubuntu release very polished and some great new features, over the next few days after backing up my data I will definitely be upgrading my Desktop.