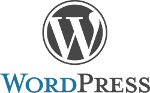 The 2.9.0 version of WordPress has been released some of the main new features include:
A "trash bin" feature, allow the restoration of deleted comments or posts.
Built in image editor, forget Photoshop! You can now scale, flip, rotate images directly in WordPress.
Easier embedding of video, just post the URL and WordPress will generate the embed code on its own.
Multiple updating of plug-ins, forget the days of having to go through and update each plug-in one by one.
Plus much more the 2.9 release of WordPress incorporates over 500 tickets for bugs and enhancements.
So what are you waiting for download it now here!